Subscribe

to Best 4 Businesses 55 Best Business Startup Blogs for Entrepreneurs

Reading and learning are hallmarks of entrepreneurs. Most entrepreneurs spend almost double the average work-week working on their companies, and a lot of this is trial and error. We have assembled a list of the top 55 best business startup blogs for entrepreneurs to read. These blogs will help you learn from other startup founders [...] The post 55 Best Business Startup Blogs for Entrepreneurs appeared first on...

Reading and learning are hallmarks of entrepreneurs. Most entrepreneurs spend almost double the average work-week working on their companies, and a lot of this is trial and error.
We have assembled a list of the top 55 best business startup blogs for entrepreneurs to read. These blogs will help you learn from other startup founders failures but also their successes. This can save you a lot of time and hardship on your unique entrepreneurial journey.
Maintaining relevant knowledge is crucial- especially as trends change quickly in the modern world. Without further ado, here are the best business blogs for you- an entrepreneur- to be reading.
Dharmesh Shah started his first successful software company at the age of 24. He is also an angel investor in over 70 startups and is a co-founder of Hubspot. Dharmesh started this blog to talk about tech startups, but it includes invaluable information in marketing, sales, and entrepreneurship alike.
Gary Vaynerchuck, "Garyvee", is one of the most popular entrepreneurs today, leveraging social media and podcasting while running, owning, and investing in a variety of companies. He covers almost every topic imaginable with entrepreneurship and is a huge advocate of marketing and eCommerce.
New York Times bestselling author, Ben Horowitz, is a co-founder and partner of a venture capital firm called a16z. Prior to this, he was CEO and VP of tech companies and had a successful business career. He writes for the a16z blog and shares knowledge to hustle in just about any market.
In today's world, your startup needs an online presence. The Moz Blog is one of the (if not the) leading blogs in SEO, email marketing, blogging, and everything surrounding a website business. As you grow in your entrepreneurial journey this will – and should – be one of the most frequented resources you use.
Entrepreneurship, startups, and venture capital – these are all covered in-depth on Both Sides of the Table. Mark Suster has been a startup founder twice and both times had successful exits. He now invests heavily in young, driven entrepreneurs. This blog will open your mind to new thoughts and perspectives of entrepreneurship.
As the name implies, Startup Lessons Learned is all about potential issues, and benefits, of running a startup. It also covers Lean Startup methodology. It is better to learn from others' mistakes and successes than blindly moving forward – this blog will help you do just that.
Susan Gunelis, President and CEO of KeySplash Creative, Inc runs Women on Business– a blog compiled from international contributors touching on key pieces that will lead women to professional success. Categories of wisdom include decision making, CSR, female execs, marketing, strategy, and beyond.
Naming Tips: How to Come Up with a Catchy Business Name
Interestingly, the poor web design on the blog, Paul Graham, is in stark contrast to the content provided in his essays. This programmer, writer, and investor (in over 2,000 startups through Y Combinator) shares his expertise in a variety of topics that yield over 15 million annual page views.
Feld Thoughts is written by Brad Feld, investor, entrepreneur, and author of the Startup Revolution Series. This blog features his insights into venture capital investing and entrepreneurship. It also contains a variety of posts regarding business and technology in the face of modern-day issues.
The Kellblog contributes to topics including enterprise software startups and their respective strategies, marketing and management systems, SaaS metrics, and venture capital financing. Dave Kellogg shares his experiential wisdom coming from years as a business owner, consultant, and professional life in Silicon Valley.
This blog comes from a company that specializes in integrating customer messaging platforms and insights into helpful resources for any consumer. The Vero blog is perfect for entrepreneurs looking to better understand data management, messaging and automation, and other email marketing best practices.
Chris Dixon is another partner in the a16z venture firm, and before that invested personally in companies like Stripe and Kickstarter. While he has not been actively writing for his blog, he still writes for the a16z blog and both are worth looking through for great knowledge on young entrepreneurs.
Seth Godin is a marketing master. He is the founder of Akimba (altMBA) and is a best-selling author (of 19 books!). He is regularly featured on podcasts and teaches, as well as runs this blog. Marketing is the focus, but he covers all things business-related like bootstrapping, storytelling, and podcasting.
This section of Cloudways Blog is completely dedicated to startups. While Cloudways is a popular website hosting environment, and with the world online – they understand what someone just starting out needs. Blogs range from ideas to crowdfunding to events- all topics that can be useful to a young entrepreneur.
With claims to "Medium's largest active publication" – The Startup is a powerful blog for finding information on just about any subject related to business. The Startup will, without a doubt, help you identify the steps to put your plan into action through marketing, social media, blogging, site setup, and more.
Not sure where to begin? All Businesses is a great place to start. As the name implies – you can learn just about anything about any business. With categories like "Getting Started" you can work on the beginnings of a business, and with "Staffing & HR", "Tech", and more, you can scale to be a larger entity.
Looking for ideas, strategies, and general advice to begin an entrepreneurial journey? StartUp Mindset has all the above. With both actionable and motivational blog posts – StartUp Mindset supports just about anyone, at any point in their journey.
500 Startups is a venture capital firm, but do not let the name fool you. Since they began, 500 Startups has invested in over 2,400 ventures. Then they took all that knowledge and expertise and applied it to this blog. This is perfect for people looking into a structure to learn from experts.
Mixergy is not a typical blog, it is both a collection of useful advice and a course that allows you to learn from startup founders. You can find interviews with entrepreneurs, as well as ways to get traffic, build sales funnels, and "how-to" build all different types of businesses.
SaaStr is a B2B software training company. Beyond this, their blog is hugely successful and helps with things like setting yourself up as a young entrepreneur to be a CEO and how to generate email leads for your business.
The name pretty much gives it away, but For Entrepreneurs is a complete entrepreneurial blog. They help with everything from startup help, to onboarding first employees. If you are not sure where to go, and you need a model to follow, check out For Entrepreneurs to find out more.
Startups.com is a unique blog on this list, not because it is talking about startups, but because it gets into questions that other people do not want (or know) to ask. If you go to the page you will see anything from shrinking a company (when financially wise) to understanding how relationships morph after success.
Quick Sprout can be super helpful when starting as an entrepreneur because it has a lot of product advice. Quick Sprout discusses mostly web-related business but also gets into phone technology and things people do not always think of like hosting.
TechCrunch Startups is an offshoot of the well-known name in the business and tech world today. This part of the blog is all about startups – successful and new – and advice in the midst of both current events and timeless challenges.
Naming Tips: How to Come Up with a Catchy Business Name
Hubspot is an interesting blog on this list as it is a combination of a few more narrowly refined blogs on Marketing, Sales, Service, and Websites. You can select one of these categories or read all four to begin learning about increasing your traffic and connecting with, closing, and managing business leads.
Tomasz Tunguz is a well-known venture capitalist at RedPoint Ventures and a Board Member at a myriad of other firms. His blog shares wisdom on topics fit for any entrepreneur including content marketing, metrics, SaaS, S1 analysis, and more. You can also find information in his popular books and live presentations.
Smart Hustle uses Ramon Ray's smart, motivational energy to create the latest content and events on topics like Leadership, Marketing, Money, and Operations. Entrepreneurs can learn from his experience in profitable business through his blog, books, live and virtual events, and content- all posted on his blog.
Om Malik is a venture capitalist from Silicon Valley. Entrepreneurs eager to learn about technology, investments, the stock market, and best practices can learn from his blog, podcasts, and interviews. He's edited for Forbes.com, Business 2.0, and more, so you know his content is worth a read.
If you are looking to stay up-to-date on the latest trends in business, technology, marketing, management, finance, and business advice, look no further than the Small Business Trends blog. Posts range in topic from legislation's effects on business to branding to market research and beyond.
From the perspective of early stage venture capital investing, Ian Sigalow guides you through his perspective on the digital economy and related market trends. Wanting to learn more about eCommerce, mobile apps, and web infrastructure for your business? Be sure to check out his blog.
Entrepreneur, author, professor, and more- Steve Blank shares his insights into the importance of executing your business model, not just "searching for one". This blog addresses investments, marketing, technology, military ventures, and small businesses seizing their opportunities. Also included are startup books, fundraising ideas, and other tools.
Marketing and Entrepreneurship hits on many of the latest entrepreneurial tech trends including marketing on social media, optimizing your search engine, and growing your content for the right audience. Many contributors add their various perspectives on these topics via writing for this blog through Medium.com.
Hunter Walk is a successful businessman and partner at Homebrew. He uses his talents and knowledge to help entrepreneurs and small businesses begin to think big – to grow massive amounts in short amounts of time. Considering anything like VC money or investors? Check out his blog first.
A more sporadic blogger in recent years, Brian Solis still has some golden nuggets to offer. Brian is a highly successful digital analyst and is known for his work showing technological trends for consumers. His blog is a must-read to learn more about current trends for your business journey.
Startup Grind is a community – the world's largest – of founders, startups, innovators, and creators. They specialize in helping you build a group of similar-minded friends that can help you grow your business. As an entrepreneur, you will want to learn these skills and make a community of your own as well.
Under 30 CEO is a great blog for young entrepreneurs and those finding (or hoping to find) success at an early age. In general, you can expect personal mindset and learning advice as well as situational advice. Over 30? They have a section for that as well, but I find that all their content is worth reading (regardless of age) to help build your intergenerational perspective.
Bowery Capital is an early stage capital venture firm – helping businesses modernize through technology. Bowery Capital keeps an up-to-date blog and covers a lot of topics for startups, especially in the sales arena. Be sure to check this blog out.
Fred Wilson is a venture capitalist (AVC). He has been working as a VC for over 30 years, and since 2003 has been writing daily on his blog. AVC is a lot more conversational and changes daily, but getting first-hand insight from someone as knowledgeable as Fred is invaluable as a young (or seasoned) entrepreneur.
Freshbooks is an accounting software for businesses. On top of its incredible platform, Freshbooks offers great blog content. They cover all facets of small business, startups, and entrepreneurship like securing a loan, accepting payments, and scaling up. Keep your mind fresh and read this blog.
Neil Patel has taken the internet by storm, largely for his knowledge of SEO and website growth. He has managed to rank for some of the most competitive keywords of all time and continues to grow. Digital marketing is key in today's business world, and Neil offers a myriad of free tools to help you learn how to succeed.
Dr. Jeff Cornwall is a co-founder of The Entrepreneurial Mind, is a serial entrepreneur, and a professor. His personal blog covers topics across the spectrum of entrepreneurship and will undoubtedly help you learn new strategies and techniques to stand out among the competition.
Copyblogger is great if you are not sure where to begin, but you have an idea to build on and want to become an authoritative company. This blog will help you learn to become an authority, grow a blog, rank a website, and come up with more ideas. Every entrepreneur needs to learn how to write well, and Copyblogger can help.
Sam Altman is an entrepreneur, investor, blogger, coder, and part-time partner at Y Combinator. His blog offers great advice for anyone looking to become a founder of startups. Look here for advice on success techniques, productivity, and the mindset to have as an entrepreneur.
Convince and Convert is a complete customer experience strategy blog. This includes getting customers by any means- from word of mouth to influencer marketing. If you are looking to sway customers and provide them with an incredible experience so they market for you Convince and Convert will help.
Having a great product is not always enough – people are swayed by different things. Social Triggers helps you understand the buyer and how to market your product or service to attract these customers. If you are new or struggling to get customers – read Social Triggers and you will likely learn why.
Want to learn how to attract venture money, understand tech lingo, and get advice on different startup markets? Startup Digest is the place to be. On top of the helpful advice offered by the company, there are also features of entrepreneurs who are making it all work – and sharing the knowledge with you.
Joel Gascoigne is a co-founder (and CEO) of Buffer – a social media post-scheduling company. Joel's blog is a conglomerate of his journey with Buffer, investing, advice, and business thoughts. It is important to learn from the successes of others – and Joel is a great example to learn from in today's world.
GrooveHQ has a blog category all about entrepreneurship. This category is full of useful information – from making a business starting from almost no money to leadership qualities for an entrepreneur. Take advantage of knowledge and answers surrounding the unique challenges you face daily as an entrepreneur.
Naming Tips: How to Come Up with a Catchy Business Name
Understanding how to stand out – how to be unique in a sea of similar business strategies – is crucial to being a successful entrepreneur. ConversionXL does just that. It offers tips to help you be different, including classes and "minidegrees", to help you take your business from average to exceptional.
SEO tips, growth marketing, ranking, email marketing – Sumo has it all. There are studies to back up what they teach you, and the information is endless to help your business grow. Entrepreneurs everywhere need to know about ranking, growing, and most importantly – getting a customer's attention.
Wise Bread is a favorite for those who want to understand how to make the most of their current situation by improving it. Wise Bread includes tips on personal finance, credit, life hacks, and budgeting – all aimed to help you live a more profitable personal and professional life.
Like the title implies, Content Marketing Institute is here to give you knowledge on ranking your content. In order to get your entrepreneurial venture known, you need to understand how to market it well and for your target audience. The CMI blog is here to help you get your product shown to the world. Content is king.
This four-time entrepreneur (with two sales), Jason Cohen, has been writing about startups for 13 years. The amount of information processed here is both timeless and up-to-date. The content from A Smart Bear is crafted to help you think bigger and build a smarter business now.
Dave Bailey runs this popular, Medium-based blog. This blog focuses on management, communication, leadership, and other facets that business founders face. As an entrepreneur, The Founder Coach will help your mindset, team, and attitude shift to take your business to a whole new level.
Yaro has bootstrapped businesses and websites from the ground up multiple times, starting at the age of 20. He has proven success in marketing, sales, and building profitable websites. Yaro's blog covers all these topics and more to help you become a successful digital product owner.
Check out my guide on how to start your business right with tons of useful tips I learned by successfully starting, building, and selling multiple companies.
The post 55 Best Business Startup Blogs for Entrepreneurs appeared first on Best4Businesses.com.
Tax Deductible Business Startup Costs & Expenses List
If you have started a business recently, or are planning on starting a business in the near future, you will be entitled to many deductions on your annual personal taxes based on your startup business expenses. It is important to be aware of these as you go so that you can make sure to take [...] The post Tax Deductible Business Startup Costs & Expenses List appeared first on...
If you have started a business recently, or are planning on starting a business in the near future, you will be entitled to many deductions on your annual personal taxes based on your startup business expenses. It is important to be aware of these as you go so that you can make sure to take full advantage of the tax-reducing benefits of starting your business and collect receipts along the way. 
In fact, often starting a business for tax purposes is an excellent idea – read more in my article here
What startup expenses are tax-deductible? Most expenses incurred in starting a business are tax-deductible in the fiscal year they are paid. These can include products and samples, advertising, your website and hosting platform, office or home office costs, employee wages, consultant payments, research for the business, and time put into the startup.
While this is not an exhaustive list, these are some of the most common and probable costs that you will experience when in the startup process.
There are going to be many more cases of tax-deductible expenses, as well as rules that will guide what you can and cannot deduct while starting up your business, but this list can help you to get started. Continue reading to learn more about the ins and outs of tax-deductible expenses for your business startup.
Check out my guide on how to start your business right with tons of useful tips I learned by successfully starting, building, and selling multiple companies.
How Much Can I Deduct in Startup Expenses?
In general, you do not have an unlimited amount that you can deduct when you are starting a business. The IRS has put out limits on this, which can be found in the section of the IRS Publication 535 under Business Expenses and Organizational Costs.
What are the amounts you can deduct from startup costs? If your startup expenses are under $50,000, then you are allowed to deduct up to $5,000 for business expenses and $5,000 for organizational expenses. If costs exceed $50,000, your deductible amount will be reduced by that amount.
While $5,000 may not seem like a large amount to deduct, the remaining expenses are subject to amortization. This means that over a fixed period of time (usually 15 years), you will be allowed to deduct these capital costs. These can really add up, so it is important to pay attention along the way.
Amortizing Startup Expenses
The IRS has laid out guidelines in section 8 of the same publication regarding amortizing startup expenses. This can seem like a confusing process (and concept) for those who are unfamiliar with the amortizing process. If you need more information, please review the publication or contact your professional accountant.
How to amortize startup expenses? Amortizing is similar to straight line depreciation. Once you have deducted all that you can (up to $5,000 organization and $5,000 business expenses), you can take the remainder of the costs and divide them up by 180, and deduct that amount each month for the next 15 years.
Again, if this is something that you are unfamiliar with, it is best to hire a professional to assist in this area. A corporate tax attorney or a professional accountant should be able to help you with this and other business-related questions concerning your startup business expenses.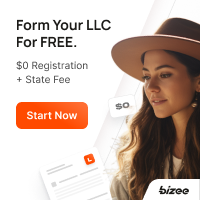 Most Common Eligible Tax Deductible Startup Business Expenses
While each business varies in startup costs, there are some expenses that will be common among most startups that will count towards tax-deductions. I have made a list so you do not overlook these expenses, as the benefits of tax-deduction truly add up. These include both business and organizational expenses – often, ones that are required to begin a business.
Product Costs (Inventory and Samples)
For most businesses, you are going to incur costs on inventory. You will likely get samples, test out labels and logos, and have to prepare for initial sales. Agencies and services will not have the same costs, but they will still have needs in order to serve their customers that will include equipment. Testing out your products and building your inventory is essential for any startup business that plans to sell a tangible product. Fortunately, these are tax-deductible.
Property Costs
If you are moving into a new office space, whether that be through buying or renting, you are going to have costs with finding your new work home. Interestingly, if you are a home-based startup, you can still set aside part of your home (ideally at least an entire room like a home office or workspace) and deduct what it is worth (generally in square footage) from your mortgage.
Vehicles
You might not have or need a company vehicle for your startup business, but if you do, then be sure to include this startup business expense in your tax deductions. This will most likely need to be a vehicle that is designated for business use only, but you can speak with your accountant if you find that your personal vehicle might be used enough to become eligible for this tax deduction.
Travel costs
Many startups require travel for many reasons. Some of the most obvious are seeking investments, manufacturer meetings, interviews, site research, customer surveys, and more. Any travel that is strictly for the business (whether local or far) is able to be deducted as a startup cost. Be sure to save any receipts including gas, car maintenance and repairs, and more.
Legal Fees and Permits
Most state and federal laws require certain organizational and legal filings to be done. For small businesses, this can be as simple as getting an EIN and filing for an LLC (or another entity type). Some may require vendor permits or similar paperwork to ensure that you are legally conducting business. All of these fees (as well as any costs of having others do these professional services for you) are great examples of organizational costs for your startup.
Insurance
If you are a business with physical inventory, the potential to be sued, or property and other assets – you are going to want insurance. This can be a large or small expense depending on what you need, but it is still an important part of prepping your startup. Regardless of the cost, this is generally going to be tax-deductible for your startup business.
Advertising
Advertising is one of the largest expenses for a new startup business. Some people spend more on advertising than on their products and equipment. Advertising can include signage, business cards, flyers, internet ads, sponsorships, and more. You can also deduct some time or employee time spent on things like setting up social media and ad accounts to maximize this space. Be sure to keep a log of all advertising expenses as this one can become cumbersome to keep track of.
Website Costs
With so many free options for websites nowadays, it is hard to imagine large costs incurring from this section. However, in order to run a large site that experiences a high volume of traffic- like one that is able to schedule and take payments- you will have more costs associated. There are costs of domains, security, hosting, and technology needed to complete your basic business functions. Plus, if you are outsourcing this to a web developer or other professional to take care of, then that could be a tax-deductible expense, too.
Employee Costs
If you are unable to complete the business needs by yourself (which comes up more quickly than you might think), then you may need to bring on additional help. The employee costs can be more than just wages as there are also training costs, equipment costs, and time costs that can come with this. Think out of the box for this one as you will find that the costs are not just written in a paycheck, but, in other places, too.
Consultant Fees
Many small business startups need help on one or more aspects of their business. Often, it is more affordable and helpful to hire a consultant for a short time to help, than it is to hire an employee. This also allows people with more expertise to help you out and limits the potential for you to have to pay someone full-time benefits. The costs of this, while high, are usually worth the fees – and are deductible for your startup business later on.
Equipment Costs
Similar to product costs, you will need more than just a building and a product to make sales. The costs of computers, payment taking software, manufacturing equipment, phones, and even just regular supplies are going to add up in the early stages. Be sure to keep a log of any equipment- small or large- that is purchased so that you can deduct these startup business expenses on your taxes.
Research Fees
Research fees are less well-known as a startup cost unless you are in a specific industry. There are fees associated with user research, location research, customer reviews, and other preparatory needs that will often incur in some sectors. These often include software, free-lance consultant and employee costs all wrapped into one. Fortunately for you, these are tax-deductible as well.
What If My Business is Not Yet Open?
If your startup business is not yet open for, well, business – you are not going to be able to receive the benefits of tax deductions. While this can be a worry for someone who has been planning, researching, testing products, and more for a while, it is not as bad as it sounds.
Once your business is open, then you will be able to deduct all startup expenses, regardless of what year they are from. The only restrictions are those listed in regards to cost restrictions, and then you will be able to amortize the rest of the expenses over the next several years.
While this might seem discouraging for some, it is encouraged to simply consider how motivational this can be for you and your startup business to get the ball rolling. The more quickly you do, the more quickly you will be able to see your dreams (and tax deductions) come true.
What Qualifies my Business as Open?
A business being open, especially in today's world with the internet, is a pretty tough thing to understand. The reality is that most businesses are open before they are in full-swing or have everything they could possibly need. For eCommerce, pre-sales are a great example. For restaurants, a soft-opening night can count as your business being "open".
What makes your business open for tax purposes? Anything from a website, to social media, to flyers could mean your business is officially open. As soon as you are able and ready to take on a client or customer, you can consider your business started, and therefore get your first year of tax deductions. Making money, at least initially, is not the qualifier for an open business.
So, if you are questioning whether or not your business is technically (or legally) open, then you can ponder these considerations. More likely than not, if you are able to begin taking on clients/guests, then your startup business may fall into the category of being able to be considered "open".
Check out my guide on how to start your business right with tons of useful tips I learned by successfully starting, building, and selling multiple companies.
What Can I Deduct if my Business is Part-Time?
In an age where full-time, "on the clock" jobs and careers are becoming less common, and the economy is shifting from traditional models to more gig-oriented incomes, this leaves a lot of people starting their own companies in a part-time capacity.
Do part-time businesses qualify for startup deductions? There is no separate qualification from an IRS standpoint on a part-time versus full-time business. The distinction is more seen as a hobby versus a business – which can be judged on many different factors such as profitability, the necessity of income, control of losses, and ability to improve profit.
In the initial year, your startup is unlikely to make a large profit over the startup costs. For qualification purposes, you are able to count this as a business without repercussions. If your business continues to fail at making a profit, and there is no change in the business model to improve this, the IRS is likely to audit you. If they find that your business is not a qualifying business by the standards the IRS holds, then you may be requalified as a hobby.
Nine Factors to Distinguish a Hobby from a Business
According to the IRS site, these are the factors which can help you determine whether you have a hobby or a business:
Whether you carry on the activity in a businesslike manner and maintain complete and accurate books and records.
Whether the time and effort you put into the activity indicate you intend to make it profitable.
Whether you depend on income from the activity for your livelihood.
Whether your losses are due to circumstances beyond your control (or are normal in the startup phase of your type of business).
Whether you change your methods of operation in an attempt to improve profitability.
Whether you or your advisors have the knowledge needed to carry on the activity as a successful business.
Whether you were successful in making a profit in similar activities in the past.
Whether the activity makes a profit in some years and how much profit it makes.
Whether you can expect to make a future profit from the appreciation of the assets used in the activity.
It is important to understand these as you move forward in deducting your startup expenses. If you are considered to be a hobby rather than a business, then your startup might not meet the same standards and ability to receive the tax deductions that you were hoping for. Be sure to review the list above and discuss any questions with your corporate tax attorney or professional accountant.
Can My Hobby get Deductions for Expenses?
If you have reviewed the nine tips above, and have concluded that your secondary income stream is a hobby rather than a business, you may still be able to get tax benefits from this. Of course, this is going to mean financial gain on your end, so it is important to review this.
The IRS has allowable tax deductions for hobbies. These can be ordinary expenses as well as necessary expenses. The general deductions are only allowed up to the amount of income that the hobby earns, so if you are not making an income, you will not be allowed to deduct the expenses.
So, you can see why it is important to be able to distinguish if your startup is a hobby or a business. Not only will this influence your personal efforts, but it can be legally recorded for tax purposes one way or another.
If you are still unsure if your startup would qualify as a business or a hobby, then be sure to discuss this with your corporate tax attorney or professional accountant for their advice. They might even be able to help you (or point you in the right direction of someone who can help you) to become more profitable as your startup enters the business world. For more information on the tax benefits of a hobby, please check the IRS site here.
The post Tax Deductible Business Startup Costs & Expenses List appeared first on Best4Businesses.com.
How Much it Costs to Open a Retail Gift Shop: Fixture List
Building your business plan to start a retail gift shop is an exciting step in your entrepreneurial journey. And knowing your fixture and startup costs is essential for a successful beginning, and staying on budget. But, what does that budget need to be? I've put this handy guide together for you to help you with [...] The post How Much it Costs to Open a Retail Gift Shop: Fixture List appeared first on...
Building your business plan to start a retail gift shop is an exciting step in your entrepreneurial journey. And knowing your fixture and startup costs is essential for a successful beginning, and staying on budget. But, what does that budget need to be?
I've put this handy guide together for you to help you with the startup budget. With everything from initial fixture costs to renovations, depending on the size of the store you intend to open, the prices can vary widely.
Average costs for starting a retail store range from $3,000 to $30,000+ plus. Startup costs vary depending upon the cost of retail space rental, construction, display fixtures, lighting, equipment, and signage.
Most retail locations (commercial properties) are empty and require renovations when you first move in your business. Seldom is the location already set up the way you'd like it. There are several fixtures and even improvements that will likely be required to facilitate a pleasant shopping experience for your customers.
In this guide, we'll discuss the startup fixture costs for a small retail gift shop. Most small startup shops are between 500 and 1000 square feet. For not getting out of hand, we'll look at a modest 500 square foot location.
Retail Gift Shop Fixture List – Small Scale Initial Startup
Cash Register $600 – $2,000
Point of Sale System $300 – $2,000
Point of Sale Counter $300 – $1,000
Security Equipment $500 – $4,000
Signage $200 – $3,000
Accent Display Lighting $100 – $1,000
Wall Shelving – $500 – $2,000
Display Cabinets – $300 – $5,000
Standalone Display Centre – $500 – $10,000
Communications Equipment – $100 – $1,000
As most locations will require renovating, here is a brief list of necessary costs for a 500 square foot space. I am assuming a vacant commercial unit for this article.
Retail Gift Shop Renovations List
Flooring
Painting
Lighting
Drop Ceiling
Locksmithing
Retail Gift Shop Startup Fixture Costs Explained
Cash Register
Cash is the king as they say, or is plastic the new king? Either way, you will need some form of calculating prices, taxes, and of course, the final sale value of purchases and returns. There are a few options here, depending on how you are setting up your payment solutions.
If you're looking for a simple cash register that will do the majority of your functions, start at $600 and can go up to thousands depending on the features.
Many small businesses will use a cash drawer and a POS system instead of a cash register. A typical locking cash drawer will only run you about $100.
Point of Sale System
In today's age of digital payments, it isn't enough to just have a cash drawer or register—most people today like to pay with plastic. According to Jason Steele of Creditcards.com, in 2018, a survey was completed, which showed that 54% of customers prefer paying with debit cards, 26% chose credit cards, while only 14% prefer to pay with cash2.
As our technology moves forward, the number of people who pay with cash will continue to decrease. With this preference, the best way you can provide payment solutions for your clients is with a POS system. These systems allow you to take payment from debit and credit card payment methods.
Picking up a POS system for your store is an essential task in your startup process. A simple POS system such as Square, for example, can cost as little as a few hundred dollars. You can even get technology that plugs right into your phone or tablet to take payment. Most of this technology requires you to have exterior secure wifi or preferably a corded internet connection.
Naming Tips: How to Come Up with a Catchy Business Name
Point of Sale Counter
Most gift shops will require a decent sized counter. It is where you will install your cash register and POS system. As well, it is a place where customers will set the goods they wish to purchase.
Given that you're looking at setting up a gift shop, clients may also require items to be gift wrapped. The most efficient means of doing this is to have a large enough counter to address the customer request right at the time and place of exchange.
The cost of a counter for your register and POS will vary depending on the look and features. A professional-looking small bench could cost as little as $300 or as much as several thousand. For a small retail gift shop, I would assume an average cost of about $600, which will get you a fairly nice setup from a store like Ikea or Wayfair.
Security Equipment
Whenever you are dealing with retail clients, unfortunately, you have to include shrinkage in your budget. According to a study completed in Europe of major retailers across 16 countries, the average shrinkage rate was about 1.45 percent1. And that was back in 2000/2001.
An excellent way to avoid shrinkage is with a decent security system. You should consider having a CCTV security system that records video and audio and stores the recordings in a safe location for later retrieval. A small shop can typically have one of these systems installed for between $1000 – $3000 for a basic system. If you purchase the equipment and install yourself, it can range from $500 to $1000 for a basic system with just a few cameras.
Another form of security for retail, which is useful to consider, is using an RFID system. It is a radio wave system that utilizes a special chip to stick onto products like a price tag. Then, at the store exits, you would have a receiving antenna set up, and when someone tries to leave the store with an item where the chip was not de-activated, an alarm would be triggered.
Most RFID systems start at around $600, and the price goes up from there. Installation would drive the price up even more.
It leads us to the last part of the security system, and that is the alarm itself. Most retailers have a security system with a panic button by the cash register or point of sale equipment. It allows a cashier to hit the switch in case of emergency, theft, or robbery.
The typical alarm system uses sensors that you install to each door and window and a keypad where you input an alarm code. These alarm systems range in price depending on the features, but a basic system can usually be purchased for under $300 if you install it yourself. If hiring a security installation company, it could cost you upwards of $1500 to have a simple system installed.
Signage
The face of your store is going to need a sign. Depending on your artistic ability (and available time), you may choose to make this yourself. If you aren't that creative, then purchasing a sign is required.
Many small shops have multiple signs. You'll recognize a standard A-frame sign as these seem to litter city streets outside of entrances to restaurants, bars, small shops like the gift shop you are interested in, and many more types of businesses.
The size and type of storefront the location you choose will determine the type and size of sign you will need.
A typical sidewalk sign can cost anywhere from $50 to $300, depending on the size and style. Whereas a digital display like you might see used for the interactive maps in a mall, with touch screen technology, these run anywhere from $3000 – $8000. I will assume this would be a bit out of the league that a small retail gift shop would want, but the sidewalk sign is almost essential.
If you intend to use a window vinyl type of sign and simply install it to your exterior glass storefront, it could be as low as $100. However, if you are looking to get a custom backlit storefront sign, you are looking at requiring a budget of at least $1000. If light fixtures are also needed, the cost will likely be much higher.
Accent Display Lighting
When it comes to retail stores, appearances are everything. You'll want to have nice looking displays, shelving, and a nice overall feel to the store. But, what good is a lovely display of products in poor lighting?
Quite often, retail store owners will have two distinct sets of lighting within a store. There is the overall lighting, and then there is specialized display lighting.
Display lighting might include additional spotlights installed and directed at a particular display or product. It might be ceiling mounted spot lighting or in-cabinet lighting for those products that you want to keep under lock and a key to avoid shrinkage.
Whichever type of store lighting you decide to utilize, it will cost you something. If you're looking at only a 500 square foot gift shop, then you'll maybe only need a few spotlights in crucial areas to highlight a display or particular product shelf or rack. Small and decorative spotlights can cost anywhere from $100 to $1,000, depending on several variables.
For a small gift shop, I would likely think of budgeting about $500 for a couple of excellent small spotlights for product highlights.
Wall Shelving, Display Cabinets & Standalone Displays
Shelving
Once you've got your store renovated, you need to set up somewhere to display your products. There are all kinds of options here, but we'll start with basic shelving.
With shelves that install directly to the walls of your store, you can maximize the interior floor space and therefore increase your lease ROI. More places to display products mean more products you can sell to your customers. However, the amount of space you use will depend upon the overall style and image that you want the interior design to portray.
A chic, high-end gift shop may not want to have products plastered from floor to ceiling. So, the amount of wall shelving you need will depend upon the design of the interior of the store.
If you are purchasing shelves for displaying your products, a good rule to use for budgeting is to assume about $50 to $100 per shelf. Style, size, mounting, and more will all act as variables in determining the shelves' value, but if you were to budget this amount, you would be on the right path.
Another option to having multiple shelves installed onto a wall is to use a system like a slat wall. It is a large board you install onto the wall with various slats built into the panel. Then you can use slat hooks or slat brackets to mount shelves, small displays, and product hangers directly onto the slat wall. This customizable solution is perfect if you have the notion of making an entire wall or section of the wall into one big display.
Naming Tips: How to Come Up with a Catchy Business Name
Display Cabinets
Display racking and cabinets will cost significantly more than simple shelving. However, for a small gift shop, display cabinets add not only security for you to help avoid theft; but also a sense of quality. Having products in a glass display case always adds a touch of class to the product display. Most of these cabinets are locking as well, which adds additional security.
A typical 70" long retail display case will cost between $500 and $1000. In a small 500 square foot gift shop, you may only need two of these cabinets, and you can even use one as your POS counter, with products on display underneath. It kills two birds with one stone if you don't mind me using the expression.
Standalone Displays
A standalone display in the middle of the store will allow for an entirely new dimension of product display versus only wall shelving. It is the way that you maximize the interior floor space for maximum leasing return on investment.
Standalone displays, whether on wheels or not, are considerably more expensive than shelving and can even be more expensive than a glass display cabinet. For example, a typical 2-sided display of painted steel will run between $750 and $1000 per display. A small store might require as many as 4, 6, or even 8 of this product display.
Communications Equipment
Anyone who has a small retail store will tell you; you need a phone, internet, and maybe even a computer on the premises. Having a phone is necessary, so your customers can call your business. Phones don't cost much money, but let's say $50 to cover the cost of a primary phone.
If you have tablets for the staff or a computer on-site so you can respond to client emails and website requests, you would likely need to purchase said equipment. A basic computer might cost as little as $300 or as much as $1,000 or more.
Assuming you are going to have internet for your POS at the very least, you might also need to purchase a router. A basic router only costs between $100 to $300.
If we take the cost of the phone, a computer, and a router, we are looking at a budget of about $1,500 to cover the cost of communication equipment.
Retail Location Renovations
We've discussed the initial fixture costs you are likely to face when starting your retail gift shop. As you have read, there are many things to consider. And the variables are far and wide as to how much it will all cost. It is even more true for renovations, so I'm not going to get into all the distinct possibilities for budgeting this in this article. But, we'll take a few key points that you will likely have to deal with when opening a retail location.
The majority of the time, retail, or rather commercial locations will require some degree of renovating to meet your requirements. And most of the time, the onus is on you to pay for these renovations. At least, that has been my experience with commercial properties.
Assuming you find a location for your gift shop, which only requires minor renovations, the following are likely renovations that will be required.
Flooring
Many retail locations that you would lease would need a new floor installed. I've reviewed hundreds of sites, and only about 10% had finished floors that did not require renovation.
Luckily, a small gift shop of about 500 square feet isn't going to cost an arm and a leg to redo the floor.
Painting
Painting your store is almost always going to be necessary. Many landlords will do this part of the renovations for you, but don't count on it. And don't count on it being a color that goes with your business color scheme. Again, you aren't going to lose your shirt on this expense. A small store won't cost much to have painted, even if you hire a pro to do it for you.
Lighting
One of the most crucial aspects of providing a good 'feel' for the interior is the lighting. As discussed, you'll likely want to have some display-specific lighting, but you will also need to address the overall light issue.
Depending on the commercial space you're considering, you may or may not need to get into this end of renovations.
Drop Ceiling
Most retail locations use a form of a drop ceiling. It is because most commercial buildings do not have ceilings at residential ceiling heights but often have extended height to accommodate warehouse racking and the like. If you lease a completely bare retail location, you may need to have a drop ceiling installed.
Drop ceilings can be a bit pricey but offer you the opportunity to customize the space. It will also allow you to modify the lighting due to being recessed into the drop ceiling.
Locksmithing
A crucial step in taking over a retail space is making sure you have new locks and keys. It will be your livelihood, and having a cheap lock or a lock that someone else other than the landlord might have a key to, is an essential step to address. It is where you don't want to cheap out on the budget. Get an excellent locksmith to come in and replace the locks. Just don't forget to confirm this step with your landlord first.
Learn how much business licenses cost in your State in my guide here
Sources
Bamfield, Joshua, Shrinkage, shoplifting and the cost of retail crime in Europe: a cross‐sectional analysis of major retailers in 16 European countries., International Journal of Retail & Distribution Management, ISSN: 0959-0552, https://www.emerald.com/insight/content/doi/10.1108/09590550410699233/full/html, Accessed June 4, 2020.
Steele, Jason, Payment Method Statistics, Creditcards.com, https://www.creditcards.com/credit-card-news/payment-method-statistics-1276.php, Accessed June 4, 2020.
R. Angeles, RFID Technologies: Supply Chain Applications and Implementation Issues, Information Systems Management, vol. 22, no. 1, pp. 51-64, 2005. Accessed June 5, 2020.
DISPLAYS2GO, https://www.displays2go.com/, Accessed June 5, 2020.
Allen Display, https://www.allendisplay.com/, Accessed June 5, 2020
The post How Much it Costs to Open a Retail Gift Shop: Fixture List appeared first on Best4Businesses.com.
Profitable Amazon Business Ideas – Start Your Online Business
Wondering how to start an Amazon business? Keep reading for my best Amazon.com business ideas which are proven profitable and ready for you to launch today. There's a pretty good chance that you've been on the buyer's end of Amazon. What you might not know is that you can actually make money with Amazon without [...] The post Profitable Amazon Business Ideas – Start Your Online Business appeared first on...
Wondering how to start an Amazon business? Keep reading for my best Amazon.com business ideas which are proven profitable and ready for you to launch today.
There's a pretty good chance that you've been on the buyer's end of Amazon. What you might not know is that you can actually make money with Amazon without being an employee in one of its warehouses. That's right – Making money on Amazon from the comfort of your own home.
There are plenty of ways to start a profitable business on Amazon. You just have to choose a strategy that you can stick to. Some of the best ideas include retail arbitrage, Amazon Createspace, Fulfillment by Amazon, the Amazon affiliate program, white labeling, and Amazon Handmade.
Each of these has its own benefits. But, they might not all be a good fit for your business idea. So, let's talk about what each of these six things is and how each can benefit you.
Retail Arbitrage
Have you ever noticed that a lot of items listed on Amazon are a lot cheaper than you can buy them in-store?
Well, that's not always the case.
When the reverse is true, retail arbitrage is possible. Retail arbitrage involves buying items for cheap at stores like Walmart and then selling them for more money on sites like Amazon.
But, it's not as easy as it sounds.
That's because you'll need to have a general idea of the current prices on Amazon as compared to in-store. You want to guarantee a profit.
This is very easy to check thanks to the Amazon Seller app. While you're at a retail store, scan the barcode of an item and see what it can sell for right now on Amazon. Compare this to the store's price tag and take a look at any fees that Amazon will charge with the sale.
Keep in mind that this is a lot harder than it sounds. So, you'll probably spend a good amount of time in your Walmart or Target's clearance aisle or scouring advertisements and keeping a close eye on upcoming deals.
Note: Amazon does have restrictions when it comes to what you can sell on the site. Some items require you to be pre-approved in the category to list your items.
Amazon Createspace (Kindle Direct Publishing)
It can be difficult to break into a career as an author. When you consider the fact that it might take years to even find a publisher, let alone actually have your book published, you might be discouraged and give up on your dreams.
That's where Amazon Createspace, now known as Kindle Direct Publishing, comes into play.
This service actually allows you to publish your own eBooks and distribute them to interested readers via the Amazon Kindle. That means no more emails to publishers or visits to individual bookstores hoping somebody will enjoy your book.
What's even better is that it costs you absolutely nothing to offer your book on this service. That's a great deal of savings considering you might spend thousands to publish your book otherwise.
And, you will earn royalties on each copy you sell. This usually ranges between 35% and 70% of total sales (assuming you meet the list price requirements).
Fulfillment by Amazon
The problem with regular retail arbitrage on Amazon is that it's hands-on for you. It's your job to print the packing slip, purchase packaging materials, and ship it to the consumer.
This is a lot for you to do, especially if you have another job or are selling a ton of items.
Fulfillment by Amazon (FBA) helps you to cut some corners in this situation. Instead of shipping individual items as they sell, you'll ship an entire lot of your items for sale to an Amazon fulfillment center instead.
Amazon will then store your items at the warehouse until they sell. At that point, they'll ship directly to the consumer.
Just know that there are a few extra fees that come with using FBA instead of selling and shipping on your own through Amazon.
The actual fees will depend on the size of the item. But, you also need to consider the shipping fees of actually sending these products over to the Amazon warehouse for storage.
Amazon Affiliate Program
The Amazon Affiliate Program sometimes called the Amazon Associate Program, doesn't require you to actually sell items like the ideas we just mentioned. All you have to do is advertise products on your website or social media platforms.
How you make money depends on how many people buy these products.
So, you make a post (maybe a review post) that talks about one or more products on the market today. You also include a link provided to you by Amazon that your readers can click directly from your website.
If a reader makes a purchase from one of your links, you get a cut of the sale.
In most cases, this is up to 10%. That means you'll want to recruit more website visitors and consistent readers to generate better income.
Learn about the best affiliate marketing niches in my report here
White Labeling – Private Label Products
Have you recognized that a lot of products on Amazon from small-name companies look and sound exactly the same?
Well, that's not exactly a coincidence.
This is exactly what white labeling is. Basically, a manufacturer will create a bulk amount of a specific product, and then another company will relabel this product as their own.
But, this is obviously not something you can do with well-known products from big-name brands. So, it wouldn't make sense to slap your own company's logo on a very obvious pair of Nike shoes.
Get my best sources to find wholesale products to sell on Amazon here
This might sound a little shady at first, but it's actually legal if you do it right.
Both your company and the manufacturer need to come into an agreement when it comes to pricing. The manufacturer's job is to produce the item at a cheap rate while your job is to sell it under your name.
You are not just taping your logo onto a product and calling it your own.
Amazon Handmade
You may have been wondering why you can't seem to find handmade or homemade products on Amazon. That's because you have to dig a little bit deeper and find your way onto Amazon Handmade.
Just like websites like Etsy, you'll need to make your own shop or storefront on Amazon.
You can then list each of your handmade products and display them on the screens of those who truly appreciate handmade crafts. These products can be anything you've personally made, including handmade clothing, jewelry, and even beauty products.
Just keep in mind that you won't take home 100% of your profits. Like everything you sell or do on Amazon, the company will take a decent cut of the fees.
In the case of Amazon Handmade, this fee is about 15% and has a minimum $1 fee. There are no listing fees for your homemade or handmade products.
What you do need to remember is that you're the business owner here. That means you're the one in charge when it comes to storing and shipping the items with each purchase, so factor this into your business budget.
Amazon is extremely convenient when you're the one buying the items. But, you can actually reverse your roles and take on the role of a seller. The best part is that there are so many ways that you can do this.
You have unique options if you're a writer or author, have a good understanding of business, or enjoy making homemade crafts. Choose a strategy that works best for you, and your profits are practically limitless.
Want to make money online? Then check out my big list of the best online business ideas here
Don't forget to read my mega list of 1001 new business ideas here
Sources
The post Profitable Amazon Business Ideas – Start Your Online Business appeared first on Best4Businesses.com.
Profitable Business Ideas for Your Empty Warehouse Space
If you own an empty warehouse, you have two major options. You can sell it for an immediate profit, or you can use this empty warehouse space to make money. If you consider yourself to be a bit of an entrepreneur, you'll want to use this space as a source of continuous income. Renting empty [...] The post Profitable Business Ideas for Your Empty Warehouse Space appeared first on...
If you own an empty warehouse, you have two major options. You can sell it for an immediate profit, or you can use this empty warehouse space to make money. If you consider yourself to be a bit of an entrepreneur, you'll want to use this space as a source of continuous income.
Renting empty warehouse space to another company is perhaps the most solid source of monthly income. You can rent or lease it out in the form of office space or as a rental for events and entertainment. Or, you can build your own business by creating a sporting, fitness, or storage unit facility.
Though your options with your empty warehouse space are practically limitless, you want to pinpoint a certain plan that you can feasibly pursue. So, let's go over the best ways to use your empty warehouse space as a source of income.
Convert Warehouse to Office Space
Converting your warehouse to office space can be a little pricey, but it's a great investment if you're looking for a consistent source of monthly income. It's even better if your warehouse space already has an interior office set up.
The conversion process might involve setting up cubicles, "finishing" portions of your warehouse, and even including some necessary office equipment. Having more to offer in this office space can help you to bump up prices.
The amount of income you'll bring in from your warehouse turned office space will depend on how much office space you actually have to offer. This rate is usually based on the square footage available. The more space you have, the more you can reasonably charge.
In America, it's not unusual to charge between $2 and $6 per square foot, per month. That means you can bring in an impressive $24,000 or more on an annual basis by charging bare minimum on 1,000 square feet of office space in America.
Seriously consider setting up a co-working space that is growing rapidly in popularity among remote workers. Get more information about the benefits of launching a coworking space from the experts at VentureXFranchise here
Read more about my best small business town ideas here
Rent Out an Event & Entertainment Center
If you're lucky, your empty warehouse space is quite spacious and large. This is the perfect location to set up an event or entertainment center or a venue. You can then rent out this facility to local musicians, organizations, and sports teams to supplement your income.
You will have to put in a good chunk of change into this conversion to bump up the rates you charge. Very few acts or organizations are looking to rent out a bare-bones warehouse with dim lighting and no color.
So, think about the types of events you'd like to host. For example, it's a good idea to provide seating or tables if you want to use your space as a mini-concert venue or banquet hall. You also need to add bathroom facilities for your guests.
Just how much income you make depends on how high-end of a venue this ends up being. You might be able to charge more than $100 dollars an hour for rental. This can bring in a cool $52,000 if you rent it out for a mere 10 hours a week.
Provide Parking Spots
If you live in a busy or congested area, your warehouse might just be the perfect solution for local business people. That's because you can convert your warehouse space or (even just use the warehouse parking lot) to sell or rent out parking spaces.
There is a little extra work involved in this type of business. You'll have to set-up a system to guarantee that only those with parking passes and permits are actually parking on your property. This would be a good time to invest in an automatic gate outside of your warehouse.
Since the average American spends over 17 hours a year looking for a parking spot, there's definitely a market for this type of service. That's especially the case if your warehouse is in a high-population area like a city or a downtown area.
You might be able to charge thousands of dollars per year on each spot that you rent out. For 100 spots at $1,000 each, you can bring in an extra $100,000 a year. In less desirable locations, you'll want to set a much lower fee.
Lease Warehouse Space
Some companies and individuals out there are in quite the pickle. They need warehouse space to perform their duties and responsibilities. Yet, they can't afford to buy a warehouse outright with their current financial situation.
That's where your warehouse comes in. Renting out warehouse space is an extremely lucrative business plan. Plus, you can develop a lease that requires your tenants to pay all the fees and operating costs that come with running the warehouse. That's less you have to take out of your paycheck.
On average, you're looking at about $0.85 per square foot on a monthly basis. That means you can boost your income by over $4,000 a month if you own a 5,000 square foot warehouse. This averages out to about $51,000 a year in additional income. Larger warehouses equal more income.
Check out my list of catchy real estate business name ideas here – which are not taken and available
Create a Sporting or Fitness Facility
If you're so attached to your warehouse space that you don't want to let it go, it might be time to convert it to a sporting or fitness facility. This gives you the chance to keep the warehouse in your name while also becoming a local business owner.
You can use your space for just about any type of facility. Maybe you want to create an indoor paintball arena, go-kart track, or even just an indoor turf field for soccer or football. Or, you can rent out tennis or basketball courts by the hour. If you create your own gym, you can set a monthly fee for all members.
Here's a look at what you can charge for each of these services:
Basketball or tennis court: $80 an hour or more (or charge by the player)
Paintball or go-kart: $25 or more per player/participant
Gym membership: $10 or more per person, per month
Remember, owning a business means it's your responsibility to buy, repair, and replace the appropriate equipment. It might also be a good idea to rent out these facilities for events for a little extra income.
Sell Storage Space and Units
Another way to keep the warehouse, yet profit off of it, is by creating your own self-storage unit facility. All it takes is creating individual units within your warehouse that are of various sizes that you can rent out to the public.
The pricing will vary depending on the size of the unit, but you can charge between $60 and $180 a month for a regular storage unit. Even if you're only selling out of 100 units, this can bring in between $6,000 and $18,000 a month.
That ends up coming out to between $72,000 and an impressive $216,000 a year. If you really want to bump up those prices, you can create climate-controlled storage units instead. This can bring in an extra $15 to $45 a month per unit, per month.
It's a great idea to use your empty warehouse space to make a little extra money. But, you need to do a little bit of research to be sure that you're actually allowed to rent it out, lease it, or even make structural changes. Contact your local government officials to learn about the zoning requirements and what you can do. Also, be sure that you're contacting a real estate lawyer to help you draft your lease agreements.
Learn about more business ideas for vacant land on my list here
Want more small business ideas? Then check out my mega list of 1001 new business ideas here
Sources
The post Profitable Business Ideas for Your Empty Warehouse Space appeared first on Best4Businesses.com.
Entrepreneur's Guide to EIN & FEIN:  Employer and Tax ID Numbers
Obtaining and Benefiting from an Employer Identification Number – Federal Tax ID Numbers 'The road to recovery is to stimulate small business and innovation by reducing taxation, regulation, and litigation.' – Sandy Adams, former Congresswoman, U.S. House of Representative As a Small Business Owner or aspiring Entrepreneur, government forms and tax considerations are probably not your [...] The post Entrepreneur's Guide to EIN & FEIN:  Employer and Tax ID Numbers...
Obtaining and Benefiting from an Employer Identification Number – Federal Tax ID Numbers
'The road to recovery is to stimulate small business and innovation by reducing taxation, regulation, and litigation.' – Sandy Adams, former Congresswoman, U.S. House of Representative
As a Small Business Owner or aspiring Entrepreneur, government forms and tax considerations are probably not your favorite topics.
You'd rather be researching a new product, orchestrating an exciting marketing campaign or projecting next quarter's profits. However, if you fail to educate yourself about crucial legal logistics, you could end up causing excessive headaches and costing unnecessary money.
For many entrepreneurs, obtaining an Employer Identification Number (EIN) is a critical early step in the process of opening and running a successful business. Creating a memorable business name is of vital importance also.
This EIN and FEIN number business guide will walk you through the obtainment and use of EINs. LegalZoom has helped over four million entrepreneurs start, build and protect their business and is the easiest way to get your Employer Identification Number. Use our exclusive promo code BEST4B19 and save 10% on the obtainment of your LLC, DBA, business licenses, trademark, copyright, patents, and contracts.
EIN & FEIN Guide – Employer Tax ID Numbers
What is an EIN?
EIN stands for 'Employer Identification Number'. The Internal Revenue Service (IRS) assigns this unique, nine-digit number to business entities and uses it for tax identification purposes. Basically, an EIN is a Social Security Number (SSN) for a business.
EIN Format and Assignment
Like your SSN, all EIN is nine digits. They are always described in the format XX-XXXXXXX. Some EINs have letter prefixes: A – Agricultural Employer; F – Federal Government; G – State or Local Government; H – Household Employer; N – Nonprofit Employer; S – Foreign Subsidiary of US Employer; W – Reporting Entity not subject to Social Security taxes.
Prior to 2001, the first two digits corresponded to the geographic area of the business's home office. Due to IRS centralization, beginning in 2001, the first two digits of newly assigned EINs only indicate which IRS campus assigned the EIN.
LegalZoom, the easy way to get your Employer Identification Number.
How to Look Up Another Company's EIN
W-2s
If you are looking for the EIN of the company where you are employed, it is described on your own W-2. Your employer's payroll or accounting department will also be able to supply you with the EIN.
Contact the Company
If you have a legitimate business need of another company's EIN, the best thing to do is to call and ask them for it. As long as you are candid and credible, there is no reason for them not to give it to you.
Securities and Exchange Commission
If it is a publicly-traded company, it probably has a website with an Investor Relations page. The EIN should be included on Filing Documents that the business has access through this page. The Securities and Exchange Commission (SEC) also keeps a comprehensive database called EDGAR (Electronic Data Gathering, Analysis, and Retrieval) which has all of the information.
City Records
If the company you are investigating has filed forms with the local city or county government (e.g. for a permit), these complete documents, including the EIN, are probably part of the public record.
Federal vs. State Identification Numbers
Also known as the Federal Employer Identification Number (FEIN), the EIN is a single, federal identification number. Most states also require businesses to obtain a state tax ID number (sometimes referred to as a 'state identification number').
Additionally, states may assign different state tax ID numbers for different purposes: reporting income tax, sales tax, withholding, unemployment, and insurance. To further complicate this, a single business may be required to have separate state tax IDs for each state in which it operates.
Thankfully, the federal government only requires a single Employer Identification Number.
LegalZoom, the easy way to get your Employer Identification Number.
Deciding If You Need an EIN
Now you know a little about Employer Identification Numbers. Before you jump into an application, let's make sure you actually need or want one. First of all, not all business entities are required to have an EIN. However, even if you don't NEED an EIN, you might WANT one. Let's dig through the details.
Freelancers and Independent Contractors
If you are a freelancer or an independent contractor, you likely don't need an EIN. You can simply report your earnings using your SSN.
Sole Proprietorships
Sole proprietorship simply means that, legally, you own the business by yourself. As a sole proprietor, you may need to obtain an EIN if you:
Have employees.

Are going to send any independent contractors 1099.

Have a Keogh or Solo 401(k) retirement plan.

Bought or inherited your business. (This will take more research to determine.)

Incorporate, form an LLC or form a Partnership.

File for Bankruptcy.
Partnerships and Corporations
The IRS requires all business entities (partnerships and corporations) to obtain and use an EIN.
Does Your Business Need an EIN – Employers Identification Number?
If my business doesn't NEED an EIN, why would I WANT one?
If you are a contractor or a sole proprietor and are not required by the IRS to have an EIN, you may still want one. An EIN benefits your business by:
Helping you to open a business bank account.

Helping you to apply for a credit card in the name of your business.

Helping you to protect your SSN (limiting identity fraud).

Helping you to establish credibility with vendors and customers.

Helping you to establish status as an Independent Contractor (as opposed to someone else's employee.)
If I have a DBA and am a Sole Proprietor or my business is an LLC, do I need an EIN?
Probably. But not necessarily.
A DBA (Doing Business As) is a business's registered, 'fictitious', the name that differs from the legal name (e.g. Laundromat, INC dba 'Dave's Dry Cleaners'). Unlike a DBA, an LLC (Limited Liability Corporation) is a legal entity, separate from the business owner.
Technically, the fact that you have registered a DBA or formed an LLC does not change your tax filing status. If you are a sole proprietor that has registered a DBA or formed an LLC, and you do not pass any of the other standards for the requirement of an EIN, you still do not need one. If you are a partnership or corporation, you need an EIN.
If I don't have employees, do I need an EIN?
Probably. But not necessarily.
This is why the name 'Employer Identification Number' is misleading. If you are a corporation or partnership (or satisfy any of the other requirements under sole proprietor), you need an EIN whether or not you employ anyone else.
Getting Your First EIN
Now that you've done your due diligence and examined your need for an Employer Identification Number, it's time to apply for one.
Process for Obtaining an EIN
LegalZoom offers a comprehensive online application process to obtain your EIN. It's fast, accurate and relatively inexpensive. The IRS operates an online portal to apply for an Employer Identification Number. Once you begin the application, you must complete it in one session. The application times-out after 15 minutes of inactivity, so make sure to have all of your information ready. I found it confusing and frustrating to get an EIN number at the IRS site. I recommend that you get your EIN number quickly and correctly at LegalZoom.
Applicants must be operating a business within the United States or US Territories, already have a valid Taxpayer Identification Number (e.g. SSN, EIN) and be a 'Responsible Party' representing the business for which they are applying. Whichever route you take, the process utilizes the IRS Form SS-4.
Who is the 'Responsible Party'?
Basically, in this context, the term 'responsible party' means someone who is legally authorized to act in the best interest of the company. According to the IRS, the responsible party is 'the individual or entity that controls, manages or directs the entity and the disposition of the entity's funds and assets…'. A single responsible party can only apply for one EIN per day.
Timeline for Obtaining an EIN
Once you have successfully completed the online or phone application, the physical EIN certificate should be mailed out within two weeks. If you submit a complete application by mail, you can also receive your EIN certificate in approximately two weeks.
If you order at LegalZoom you will get your EIN number within 24 hours.
Cost of Obtaining an EIN
For $79, LegalZoom offers a three-step application for obtaining an EIN. The process is easy to follow and the results guaranteed by the team at LegalZoom. The IRS itself does not charge to issue an EIN.
Changing Your EIN
Congrats! Now you have your very own Employer Identification Number. Before we talk about how to use this number, let's explore a few situations where you may need to stop using one EIN and get another one.
EINs Do Not Expire. EINs Do Not Change.
Employer Identification Numbers do not, themselves, expire or change. There are, however, situations where you need to obtain a new EIN.
Situations Requiring a New EIN
Changes to your business may necessitate discontinuing the use of one EIN and obtaining another. Some events or combination of circumstances may require clarification or professional tax advice, but others are pretty clear-cut. Here is a short list of situations that require a new Employer Identification Number.
Sole Proprietorship
You declare bankruptcy.

You incorporate.

You take in partners and function as a partnership.

You purchase or inherit an existing business.
Partnership
You incorporate.

One partner takes over and operates the business as a sole proprietorship.

One partnership ends and another begins.
Corporation
You change partnership or become a sole proprietorship.

You become the subsidiary of another corporation.

You form a corporation after a statutory merger.

You receive a new charter from the Secretary of State.
Situations NOT Requiring a New EIN
Other situations generally do not require a new Employer Identification Number. You'll notice that the answer changes depending on whether you are a sole proprietor, a part of a partnership, or a corporation. Also, certain situations are unique to one type of business entity or another.
Sole Proprietorship
You change the business name.

You move or add a location.

You open a separate, unaffiliated business.
Partnership
You declare bankruptcy.

You change the business name.

You move or add a location.

One partnership is

created

from ending another partnership.

Half or more of your business's ownership changes hands within 12 months.
Corporation
You declare bankruptcy.

You change the business name.

You move or add a location.

Your corporation uses an existing EIN after a merger.

Your business is a division of a corporation.

You change your tax status to an S corporation

You undergo a state-level conversion where the business structure remains the same.
LegalZoom, the easy way to get your Employer Identification Number.
Transferring an EIN
Although there are situations where it is possible to transfer an EIN from one owner to another, most of the time a new business owner will need to get a new EIN. This is not due to a specific law, per se, but because ownership change almost always requires a change in the structure of the company such that a new EIN is required.
Retrieving a Lost/Forgotten EIN
As you don't use your Employer Identification Number every day (especially once you get established), you may find yourself in a situation where you can't remember or find it. You may also be in a situation where you're taking over a company or a position in a company and your predecessor does not provide it to you. Luckily there are several avenues you can take to retrieve it.
If you've already filed taxes for at least one year, the EIN will be on your and your employees' W-2s and tax return documents. If you used your EIN to open a business bank account, your bank will have a record of it. If you used your EIN to file for a permit, your local municipality will have a record of it. As long as you are the 'Responsible Party', you can contact the IRS directly via their Business and Specialty Tax Line (800) 829 4933.
Using Your EIN
Now that we've sorted through some of the special situations involving your EIN, let's look at what it actually does for you. As we've mentioned before, think of your EIN like the Social Security Number for your business. As such, it doesn't really DO much. It's a marker that the IRS uses to identify your business for tax purposes. That said, there are certain ways that you can leverage the power of what the EIN represents (the validity of your business entity) to your advantage.
How to Use Your EIN
Business Licenses & Permits
You can use your EIN to apply for various permits and licenses that are required by your business.
Business Checking and Savings Accounts
You can use your EIN to open a business banking account in the name of your business.
Business Credit Cards
You can use your EIN to open a small business credit card in the name of your business. This is not only beneficial for cosmetic reasons (the name of your business on the card and transactions) but to distance yourself from credit-related risk.
Vendor Accounts
You can use your EIN to open and maintain accounts with various vendors.
Supplying Your Independent Contractors with a Form 1099.
If you hire contractors and pay them more than $600 a year, the IRS requires you to furnish them with a form 1099. You'll need an EIN for this.
How NOT to Use Your EIN
Like your social security number, your Employer Identification Number can be used (generally in combination with other information) to commit identity theft and fraud.
Don't Use your EIN when it's Not Required.

Be mindful when you enter your EIN online, and only use it if the website is secure.

Keep documents listing your EIN secure and shred them when you're done.

Use prepaid business credit cards instead of open lines of credit.

Avoid 'master' login credentials used by more than one employee.
Monitoring the Use of Your EIN
Finally, just as you would with your personal information, carefully monitor your credit and online presence for signs of abuse or fraud.
Subscribe to

Credit Monitoring Services

and be mindful of any suspicious activity tied to your business.

Search Public Records for any mention of your business, and investigate any references that are not familiar to you.
FAQ – Employers Identification Numbers
We've made a pretty comprehensive pass of Employee Identification Numbers (EIN).
We've covered:
Before we conclude, let's answer some Frequently Asked Questions that crop up whenever EINs are introduced. We mentioned some of these earlier, but it's good to call out these particular queries:
Is an EIN the same as these other Acronyms?
Federal Employer Identification Number (FEIN)
Yes.
Federal Identification Number (FIN)
Yes.
Tax Identification Number (TIN)
Not Quite. It is ONE kind of Tax Identification Number. The other is your Social Security Number (SSN).
Should I use an EIN or SSN to report income from my business?
Often you don't have an option. When you do have a choice (as in a Sole Proprietorship with no employees), the advantages of using the EIN typically outweigh the disadvantages. Personal protection alone is a strong reason to use an EIN over an SSN.
Should I put my EIN on invoices?
Probably Not. While vendors and clients may need your Employer Identification Number each year to reconcile their finances and file their taxes, they don't necessarily need your EIN on every invoice. As we discussed earlier, if you don't need to provide your EIN in a given situation, it's best not to.
Does having an EIN mean that I need to file a separate tax return?
Not Necessarily. The type of business entity dictates how you file your taxes, not whether or not you use an Employer Identification Number. If you are a sole proprietor or a single-member LLC, you need to file your business income and expenses on a Schedule C which is part of your personal income tax. If you are a partner or a shareholder in a corporation, you file your business taxes differently, using different forms.
Do I need an EIN to open a business banking account?
Probably. Increasingly, banks require all businesses to open business bank accounts using an EIN. Even if you are a sole proprietor and the government doesn't require you to have an EIN, your bank might.
Can one EIN be used for multiple businesses?
No. (Is the short answer.) Separate business entities require unique Employer Identification Numbers. If you are the sole proprietor of three separate businesses, you need to obtain and utilize three different EINs. However, this does not apply to different locations of the same business. If you are the sole proprietor of three locations of the same business, you only need one EIN.
Also, different DBAs of the same business entity do not require different EINs. If you own a single company that has three business locations, each operating under a different DBA, you only need one EIN. For tax purposes, the IRS cares about the structure of the company, what taxes are withheld from employees and what taxes the company pays. It does not care what the company is called.
Is my EIN a public record?
No. (Technically.) The IRS will not give out your EIN to an unaffiliated party. However, as we touched on earlier, there are ways for people to find it. If you are publicly traded, your EIN is on file with the SEC and if you've filed for permits, your EIN may be a part of the public record. People can also pay credit bureaus or commercial EIN databases for your business credit report or to access your company EIN directly.
How Can I Look Up a Company EIN number?
The easiest place to look up your employer company EIN number is on your W2 form. Find the 9-digit number with a dash separating the second and third digit. It is often above your employer's name or below the address. Here's a helpful video to show you how.
The Next Steps
I know that tax research can seem dry and monotonous, but it is critical to ensuring the protection and profitability of your small business. If you've read through this article, you have already done the more due diligence that many of your counterparts… and your competition.
Take the next steps by hiring a professional to review your tax filing status and guarantee the actions you are taking. This can go a long way toward ensuring legal compliance, eliminating penalties and minimizing unnecessary taxation. Then, just as you have done on this topic, continue to expose yourself to information that can help you maximize the success of your small business. Always be learning. Always be growing yourself and your business.
Now that you know all about EIN numbers, and have applied for your own Federal Tax ID number you are ready to start your business. Check out this to start a business map by Funders and Founders
LegalZoom, the easy way to get your Employer Identification Number.
LegalZoom, the easy way to get your Employer Identification Number.
More FAQ
What does INC Mean in Business?
How to Open a Business Bank Account?
Best Accounting Software for Sole Proprietors
The post Entrepreneur's Guide to EIN & FEIN:  Employer and Tax ID Numbers appeared first on Best4Businesses.com.